Not satisfied with the "typical" USB to serial cables that one can readily buy, I decided to design my own.  The basic reason was just another excuse to practice designing a circuit and laying out a printed circuit board (PCB), but to also create a very small unit that can be easily transported. I additionally wanted to have some sort of visual feedback of data transfer over the adapter, so two LED's (receive and transmit) will address that.
The circuit design came from the application notes on the FTDI chip that I am using, the FT230X:
I did a few tests with a bread-boarded version of this circuit. You will notice that there are 2 bread boards; the bottom one has the USB to serial circuit, the top one has an Atmega8 micro-controller with a some program that echoes back characters it receives on its serial interface (used for testing):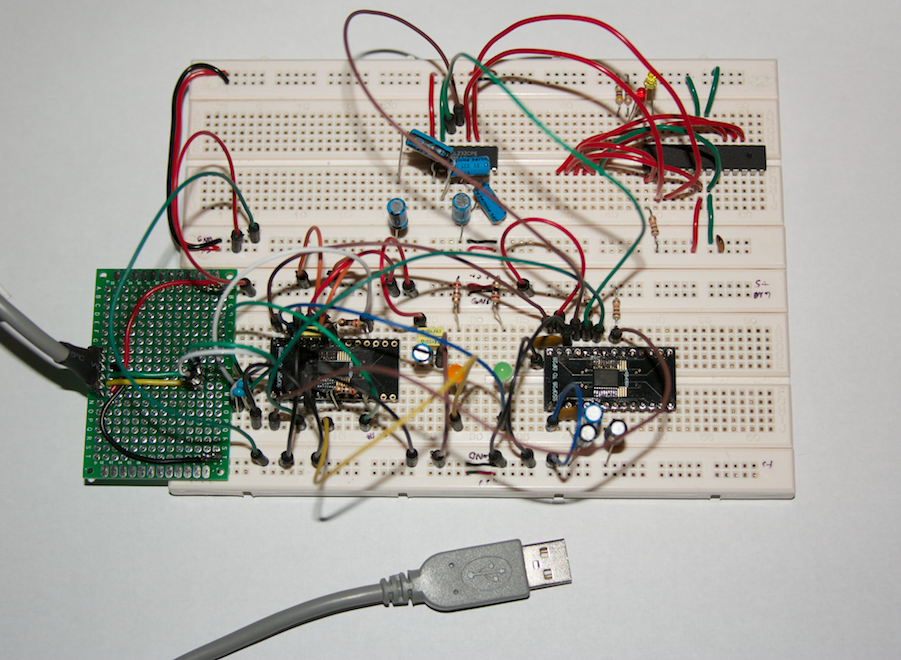 A close-up of the USB to serial circuit: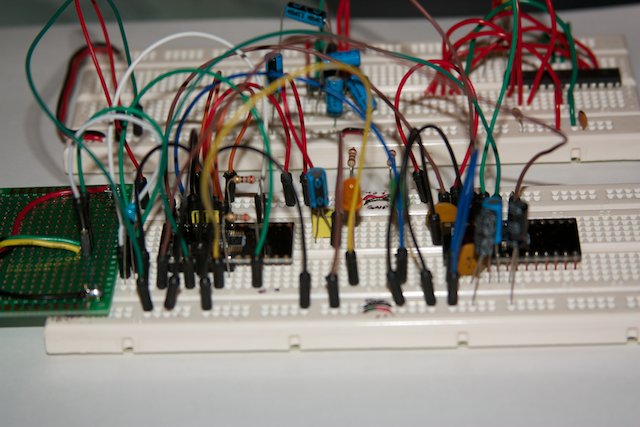 And the two circuits/bread-boards separated: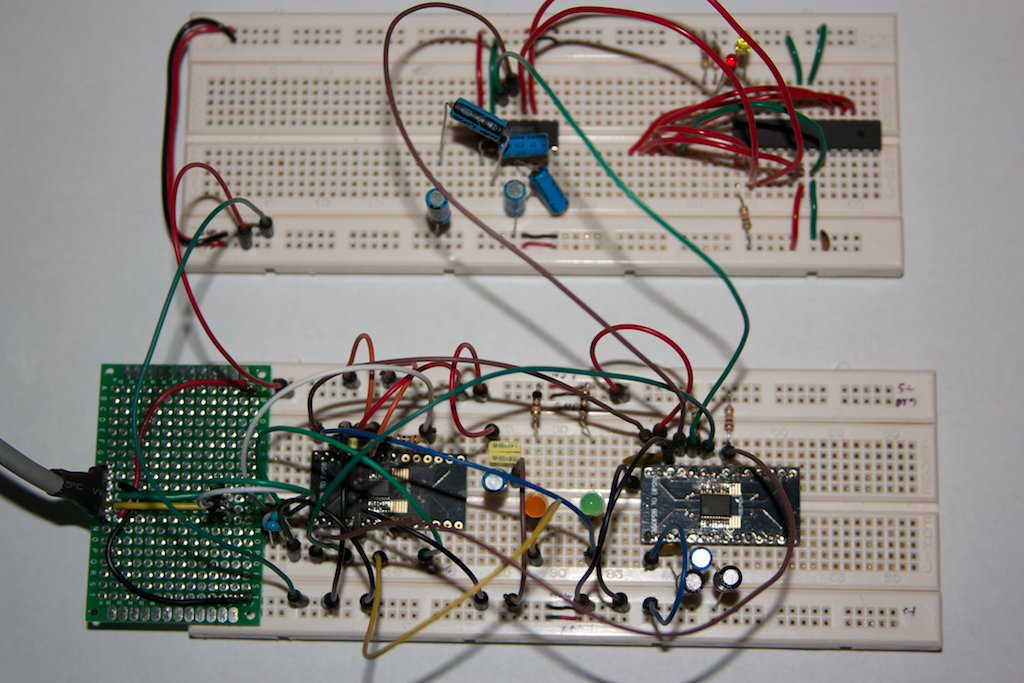 The other requirement was size: that whole circuit will need to fit within this little box: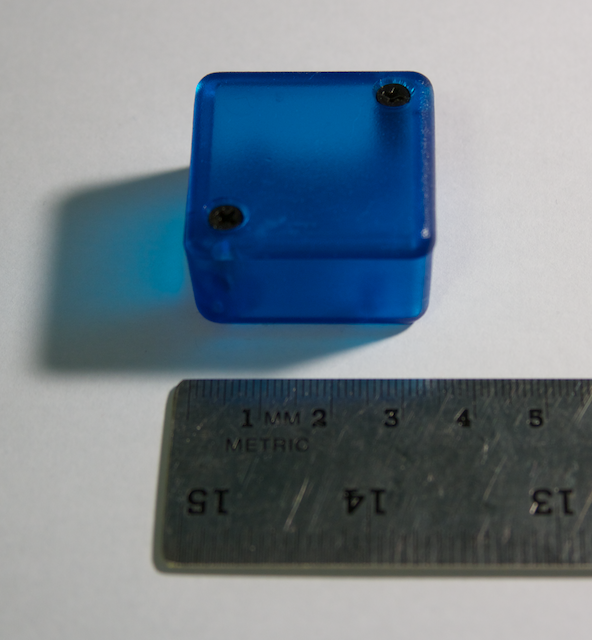 I have actually laid out the board, and so will be finalizing it in the coming days. I will write up another post with the board layout, 3D shots and a bill of materials. In terms of price, this will not be saving me any money over buying a pre-built adapter.